Please review our Return Policy before submitting a RETURN REQUEST.
1. By logging into your account, you can access your customer dashboard. This allows you to view all orders you have placed under the ORDERS tab.
If you don't have an account, please create one by using the email that used to place the order.
Start the return by selecting the order containing the item(s) you would like to return.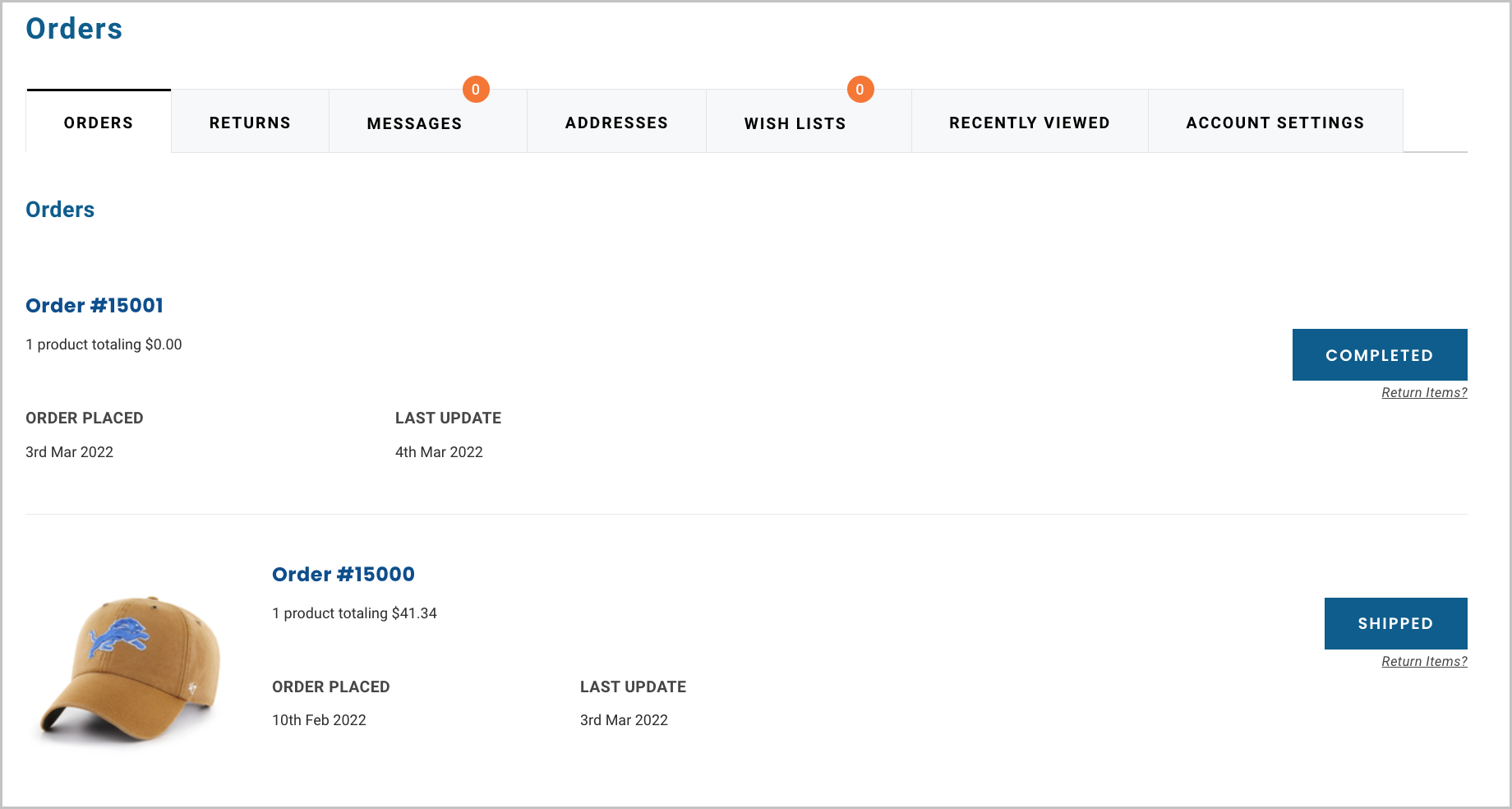 2. In the ORDER CONTENTS menu, navigate just below the SHIPPING DETAILS section. This is where you will find the RETURN button.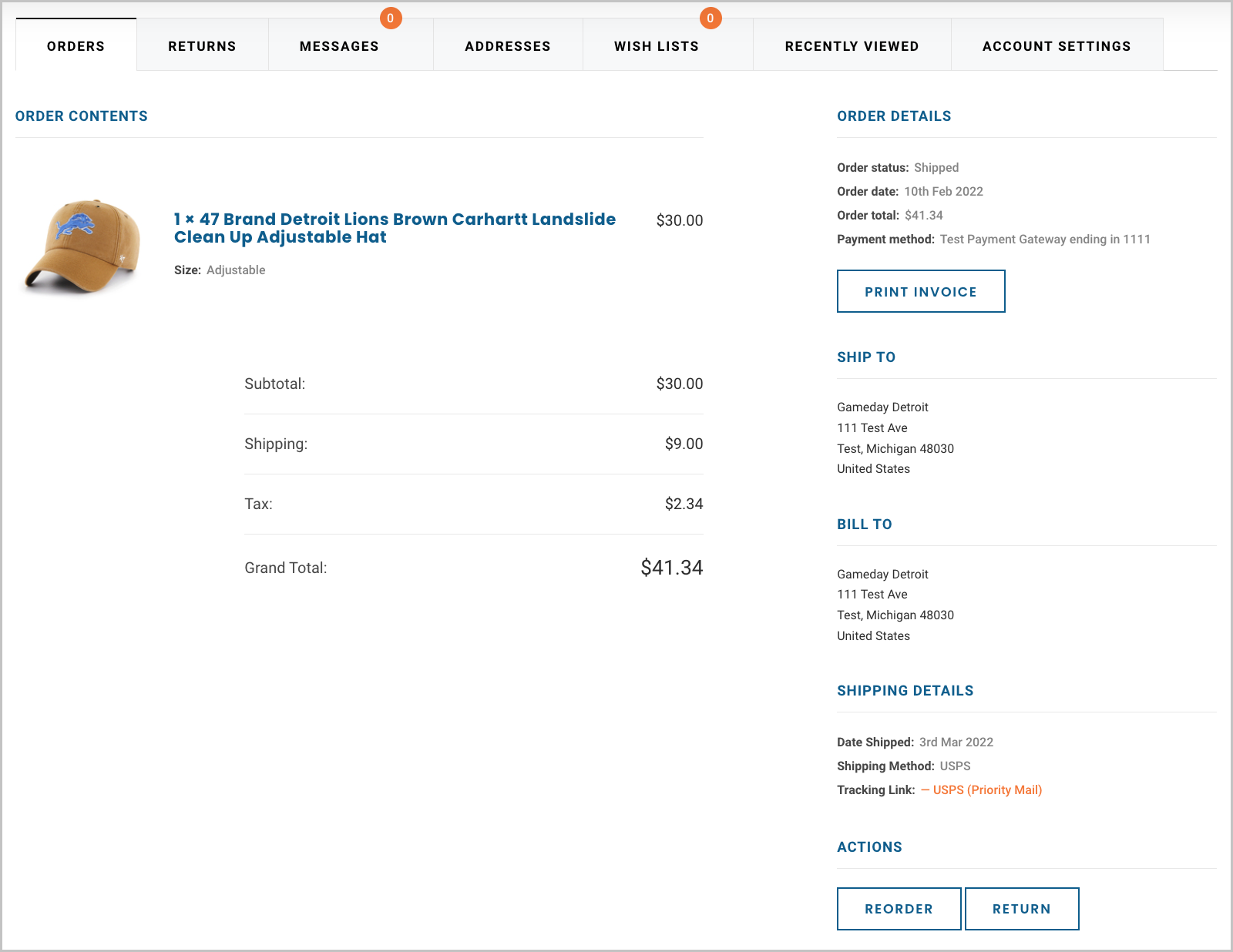 3. When you click the RETURN button, you will brought to the NEW RETURN menu. Enter Qty To Return and then select a Return Reason, Return Action, and any additional comments you may have.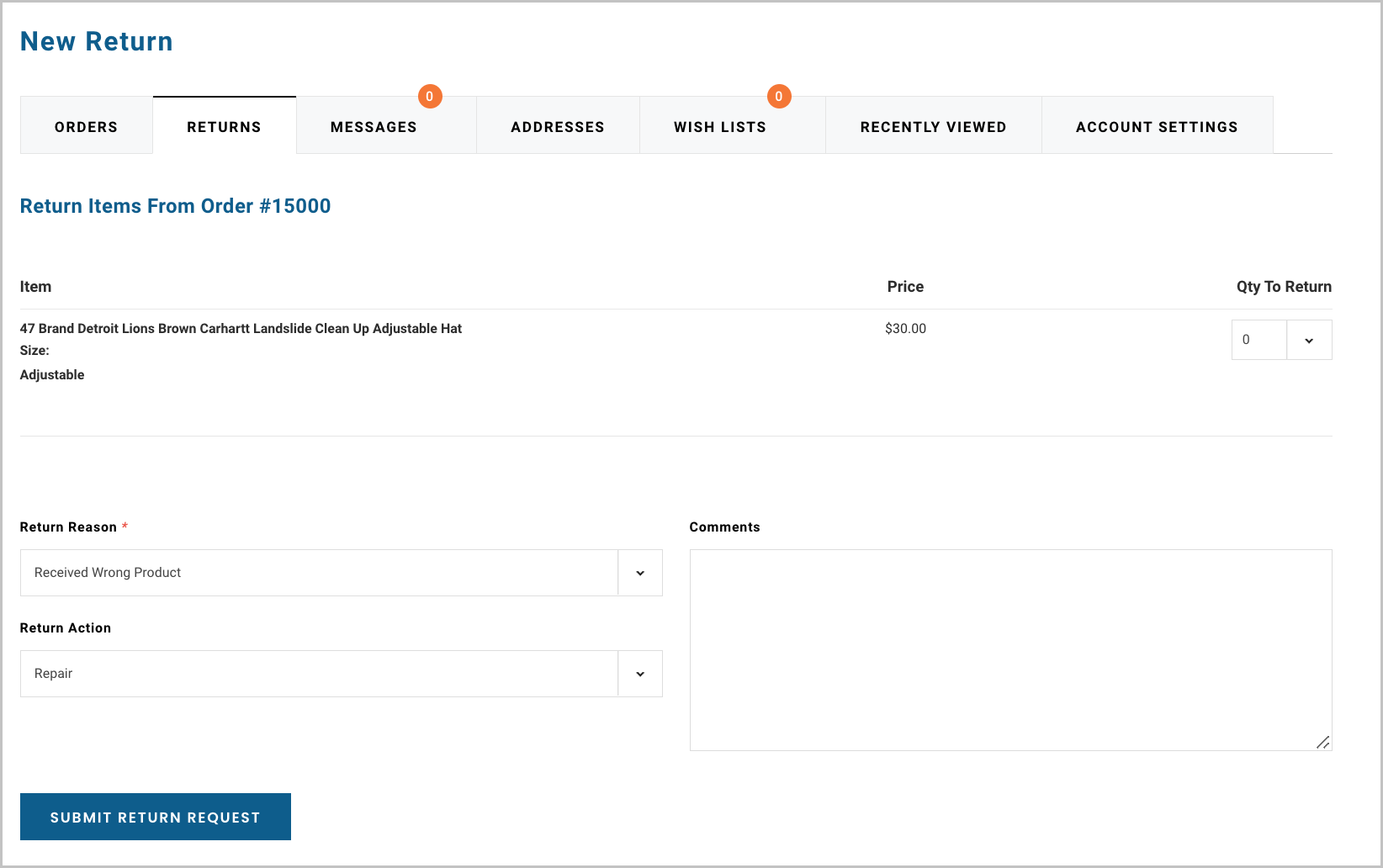 4. After submitting your RETURN REQUEST, you will then see the notification "Your return was submitted successfully. We'll respond as soon as we can."

5. By refreshing the page and selecting the RETURNS tab, you will then see all of your Return Requests and the status of your request.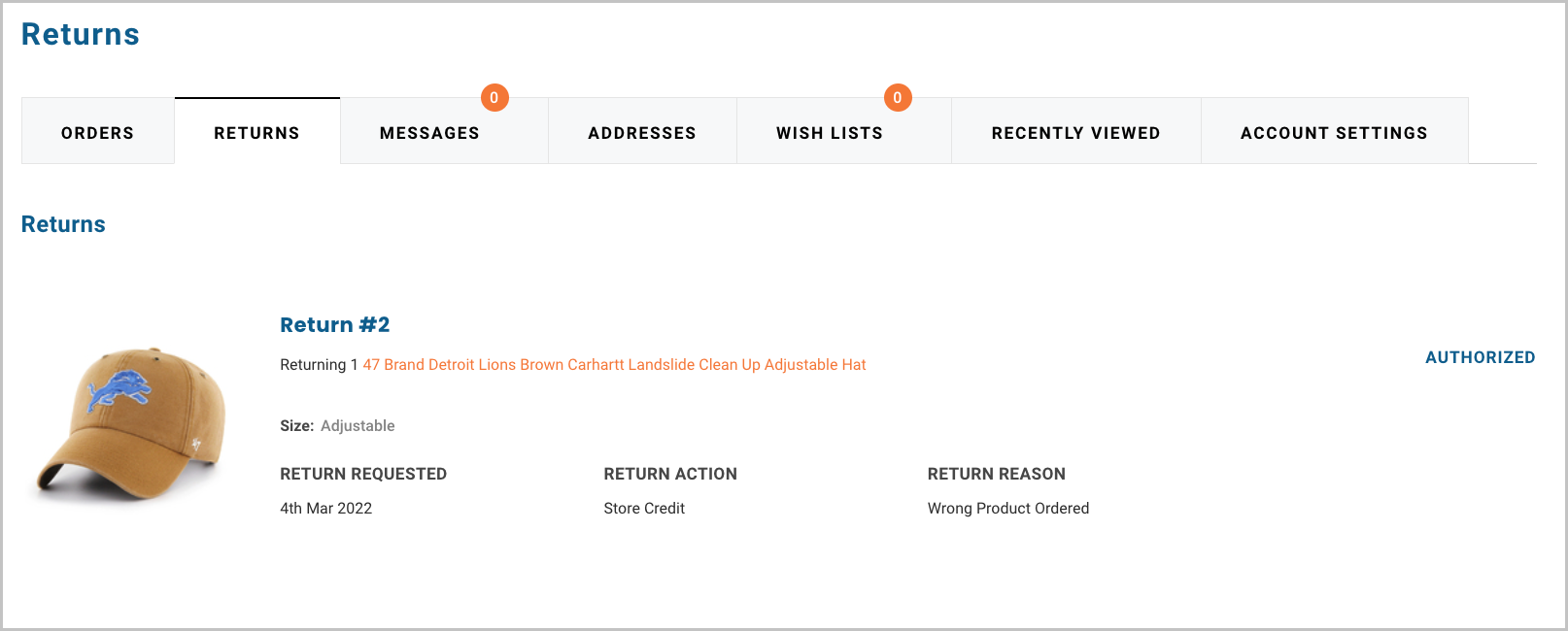 You will receive a notification email within 1-2 business days of when your Return Request has been submitted. Authorized Return Requests will then be sent a Return Label and Instructions in a separate email. For use of this label, we'll deduct $10.00 from the credit amount you'll be receiving to cover return shipping costs. If the item being returned is our fault, we'll cover this charge.
You may also choose the store credit option, by selecting STORE CREDIT under the RETURN ACTION dropdown in step 3. Item's returned by this method will be waived of the $10.00 label fee.
For any questions regarding our return policy, please view our Return Policy page. You may also contacting customer service at (248) 548-4775 for additional questions or customerservice@gamedaydet.com.